3 Guest Checkout Design Mistakes that Cause Cart Abandonment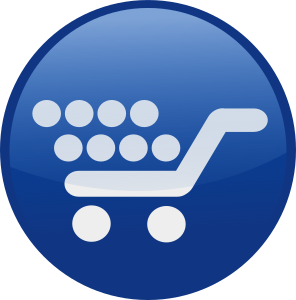 You would be surprised how many established organizations and startups often forget how important a guest checkout is. Despite the benefits of capturing customer details, it is often overlooked that most customers prefer to not provide information when making purchases online.
A good guest checkout design should allow your customers to move from their cart to buying without having to create a personal account. An addition to your process like this helps you to increase sales although it may seem like a big loss of valuable customer data.
The execution of this process is paramount however. Lack of an ideal guest checkout design is among the leading causes of cart abandonment.  When adding a guest checkout, proper testing should be performed to avoid this.
Below are three of the most common guest checkout design mistakes
1. Using Seemingly Irrelevant Information:
It is vital to distinguish between optional and required fields. Most customers do not like giving their contact details in fields that are optional. The customer accommodation depends on the order. The more expensive the order, the more accommodating the customer will be.
The website should explain comprehensively why the forms are being filled. When the customer contacts are needed to resolve delivery problems, this should be stated directly in the field description.
Customers are willing to give their personal contacts to websites if there is an apparent explanation why it is necessary. Asking for contact details when the website already has an email address may be irritating to some customers. Many customers feel that their privacy is being invaded when they are required to submit seemingly irrelevant personal information.
2. Registration Should Be Optional For Purchase:
The best time to ask customers to sign up for an account is after completing their purchases. You just need to explain to them the main advantages of having an account.  Many customers hate the complexity involved in signing up for an account. This process needs to be as simple as possible. Other customers hate the idea of storing their personal information.
Websites that check their newsletter box by default are not following good practice as the customer not given the choice of choosing. Customers who have many usernames and passwords hate to open new accounts. They also find it not necessary when buying just a few items online. There are a significant number of customers who are willing to abandon their purchases if asked to open an account before making the purchases.
3. Using Unclear Error Indications:
Your error messages should meet the following specifications:
·         Visual indicators such as arrows should be used for customers to notice them quickly. They should also be of high contrast.
·         They should be clear and concise.
·         They should be close to the relevant fields.
Care should be taken to very thorough when wording and designing your error messages. The chances of cart abandonment increase when the customer is unable to fix the error or proceed through the checkout process.  You should ensure that your customer can notice and understand your error message. Placing the error messages in the relevant fields ensures that customers do not overlook them.
Consider presenting error messages next to the form fields as opposed to only at the top of the page. Some customers assume the website has a bug when they face problems with filling out the form. Unclear error indications are the primary cause of this confusion. Many customers usually abandon their purchases when they fail more than once. Helping potential customers to resolve these errors easily allows them to proceed to the next level in the process.
Many customers prefer to avoid the frustration caused by confusing or lengthy guest checkout design. Many times this results in shopping cart abandonment before completion of the sale. It is critical to have a simple checkout design for your website.
Involving a qualified web developer to check whether your checkout process meets the needs of your product and customers is an excellent investment. The quality and flow of your checkout process are paramount to increasing sales in your online store. As an alternative, you can outsource your checkout process to another company with more experience in ecommerce. One such company can be found online at http://www.fastspring.com.
Edrick Hypolite brings over a decade of ecommerce experience to the table, watching many changes occur in the industry and now writing about best practices thanks to trial and error. If you're interested in learning more about Edrick you can visit on Google+.